Retaining walls are key features in most landscape construction projects. Properly engineered retaining walls can increase the usable grades of outdoor space, prevent soil erosion on your property, and assist with slope stabilization, shoreline protection, stormwater management, and more.
Professional Construction of Retaining Walls
At CSL Group, our retaining walls are built to stand the test of time and enhance the look of your commercial or municipal property. We can construct retaining walls in a variety of styles, based on the specifications of your designer, while providing expert consultation and recommendations as needed.
Our team is experienced in building retaining walls from a range of materials, including precast pavers, concrete blocks, natural stone, timber, or cutting edge Envirolok encapsulated soil bags. Learn more about the common types of retaining walls below:
Anchored Retaining Walls — Anchored walls are held in place with anchors inserted through the wall and lodged in the soil behind them.
Cantilevered Retaining Walls — Cantilevered walls rest on a concrete foundation that lies beneath the ground, allowing the weight of the soil to hold the wall in place.
Gabion Retaining Walls — Gabion walls are constructed from metal cages or boxes filled with rock, concrete, sand, or other materials, and are often used to improve slope stabilization.
Gravity Retaining Walls — As the name implies, gravity walls hold themselves in place with their own weight. They can be built from stone, masonry, concrete, or other heavy materials.
Piling Retaining Walls — Piling walls are built by driving concrete or sheet metal piling deep into the ground adjacent to one another. These types of walls can be temporary or permanent.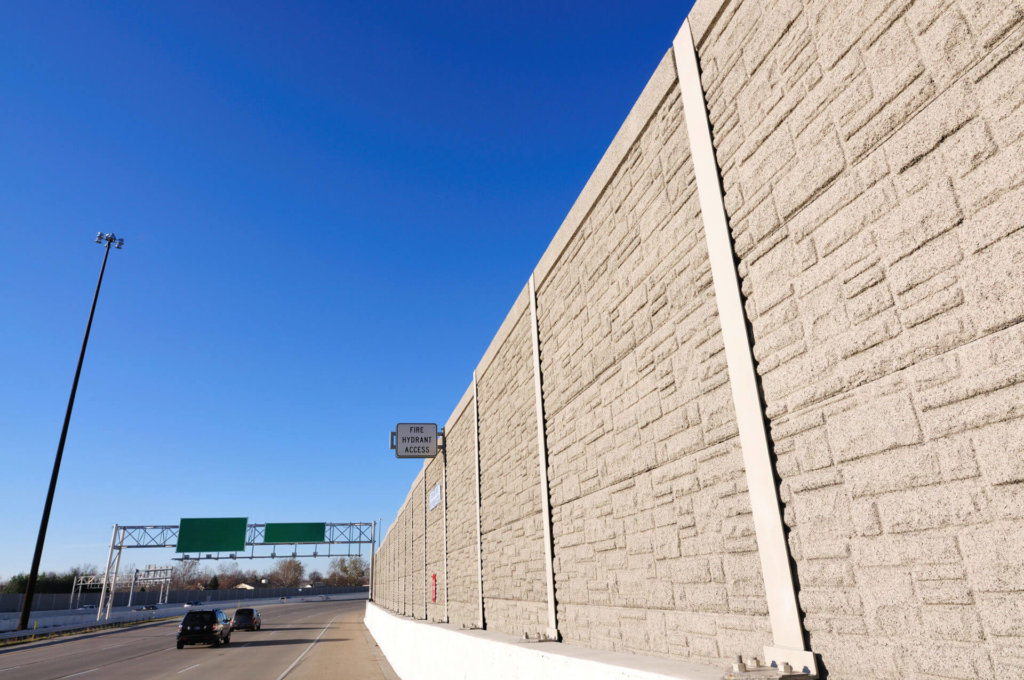 Noise Barrier Construction
In addition to the construction of retaining walls, CSL Group can construct engineered noise barriers. Noise barriers are often employed to reduce sound pollution in subdivisions located near major highways or train tracks.
Proper noise barriers will significantly improve the quality of life for a community. These barriers can be built from a variety of materials, based on the specifications of your designer.
Our Construction Services
CSL Group has the expertise to complete construction projects of all sizes and will deliver results on spec, on time, and on budget. Our company has in-depth experience working on major municipal and commercial projects with architects, engineers, and designers across Ontario.
From initial project planning to the completion of final landscaping, we will work to make sure everything meets your project specifications. Our experienced project managers will communicate closely with you throughout the process to provide total peace of mind.
Request a Quote
Call our team at (905) 648-7949 or complete the form below to request your quote today.